It is common knowledge among moms that too much exposure to TV is bad for children. Studies have been released to show the effects it has on kids' learning abilities and physical health. But if you think about the number of programs out there, it is easy to see that kids TV shows have come a long way in improving upon its educational value.
Image Source: dailymail.co.uk
Because parents are trying to be more aware of the content they expose kids to, TV networks have worked to create quality shows that are educational for kids. To have the programs you want for your kids, work with your TV provider to get the best package to accommodate your kids. There are places online to browse your different options (e.g.
http://www.saveontvdirect.com/
). As for programs for your kids, here are 6 educational shows that are worth watching.
Doc McStuffins
Doc McStuffins features a doctor who treats her friends and teaches the basics of health and wellness. For kids, this is a great show of a real-life profession that they can aspire to. Doctors are real people and it is a real profession. Kids can watch and have an example of a doctor that is presented in a way they will understand.
The Backyardigans
The Backyardigans is a great show to enhance children's imaginations. It features five animal children, who imagine that their backyard becomes an adventure place. As they go through different adventures, they encourage kids to think creatively and boldly. This is a fun show that teaches kids about the outdoors and about ways to express themselves through their imagination.
Dora the Explorer
Dora the Explorer is a great language show. As Dora goes along on her adventures, she engages with kids and teaches them new words, in both English and Spanish. The show has pauses that allow kids to repeat back the words, and a fun way to learn the meaning and context for using the words. Furthermore, Dora does a good job with pronunciation, so kids learn proper vocabulary. The earlier kids learn language and vocabulary, the easier time they will have learning to read and so on down the road.
Mickey Mouse Clubhouse
Mickey Mouse Clubhouse instills basic shape and color comprehension through repetition. Mickey Mouse and his friends sing and dance, and teach kids basic knowledge and memory skills. There are different adventures each day, but the basic show template helps kids to learn memorization skills. The best part about this show is that Mickey Mouse and his friends are well-known and show up everywhere, so it gives kids the opportunity to associate the show in other facets of life.
Sophia the First
If you want your kids to learn manners and social etiquette, Sophia the First is a great option. Sophia is constantly challenged in different social situations, and has to overcome them through logic and intuition. Each adventure has a moral lesson that instills good public skills in kids.
Little Einsteins
Little Einsteins is the best way to raise little Einsteins. This is a very intellectual show with fun adventures through various kinds of situations. The show teaches kids everything from shapes to numbers to more cognitive skills like matching and grouping. And like most shows, there is a basic formula that kids can easily follow and catch on to, helping to increase their memory.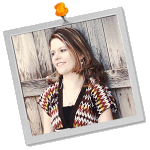 Author:
Heather
Wife
,
Mother
of Two Boys,
Coffee Addict
,
Pinterest obsessed
, an
aspiring writer
balancing every day life of
raising a family
and
blogging
about it. If you like what you just read, consider casting a
one click vote.
Connect: Twitter | Facebook | Instagram | Pinterest | LinkedIn | GooglePlus |Newsletter | Emailed Posts