Whether you have a home steam cleaner like we do, or you occasionally get your carpet or area rugs steam cleaned professionally, we all agree that being green is probably the best way to be right?
If you are in the New York area, NYC carpet cleaning doesn't have to be expensive!
Green Choice Carpet Cleaning
is offering a $29.99 discount to get your carpet deeply shampooed and they can provide same day service as well. Green Choice doesn't just offer carpet cleaning, they have their own rug cleaning factory where they specialize in cleaning handmade oriental rugs or even delicate Persian rugs. They have specialists that "handwash" the rugs. I think that is exceptional that they don't just run it thru a machine and if the stain doesn't come out, tough luck. Green Works prides itself in teaching their technicians customer service skills and how to properly care for carpeting and rugs to make sure their customers are 100% satisfied. They don't just do carpets and rugs, they also specialize in upholstery and mattresses, and you can be guaranteed that it will be chemical free!
Also if anyone in your house suffers from allergies, a lot of people simply turn to medication. But if you are allergic to dust mite like I am you may want to get your air ducts cleaned at least once a year and Green Choice can do that for you, and the best part is they don't use Biocides like some companies use. They use green enzyme-based solutions so that you aren't breathing in harmful chemicals that can circulate thru your duct work. If you want things to be clean, do it the chemical free way and choose Green Choice!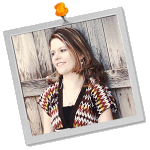 Author:
Heather
Wife
,
Mother
of Two Boys,
Coffee Addict
,
Pinterest obsessed
, an
aspiring writer
balancing every day life of
raising a family
and
blogging
about it. If you like what you just read, consider casting a
one click vote.
Connect: Twitter | Facebook | Instagram | Pinterest | LinkedIn | GooglePlus |Newsletter | Emailed Posts