Last Friday as we were coming home from an out of town trip, I was searching my phone for any news on a potential wildfire we saw when we crested the top of a mountain on our way back up to Flagstaff from Phoenix. In the distance we saw heavy smoke and knew the location was the Flagstaff area. My initial thought was to search the news about any reported wildfires. We live in a heavily forested area and wildfires are as much a concern to us as tornadoes are to those that live in tornado alley. There was one report of a fire in a business area and I thought the fire just looked way too big to be that. I scanned down on the page to see that there was a report of an infant not breathing. Of course I thought that was sad, but didn't think much of it until we arrived home to see the police on our street. Not connecting the two, we unpacked the car and settled in for the evening.
Scott was reading the news and came to the story of the infant who stopped breathing only to discover that was our neighbor's baby.
I simply cannot fathom what it is like to loose your infant child, or a child at all. I hope I never ever have to know what that feels like. Our hearts are breaking for this family. We had been over to trick or treat with our boys in October and knew the couple loved sitting on their porch swing in the evenings. They seemed very nice. Scott and the father exchanged a brief conversation once about their love of the Green Bay Packers and I've seen the mom load the baby up in the car on several occasions as I rock my little one to sleep from his bedroom window in the afternoons. The baby was about four months old and did have respiratory problems but SIDS is what took his life and any parent that has to go through this unbearable event, has my deepest sympathies. We have donated to their memorial fund for their child and yesterday they had the funeral and I just can't imagine having to say goodbye to your baby that you have so many hopes and dreams for.
Please if you have the ability I'd love for you to donate or at least share and help Baby Colt's parents out with any expenses that they may have from this horrible tragedy. I know they probably have some medical bills to pay, for his emergency care when they called 911.
My heart goes out to any parent who has had to say goodbye to their child.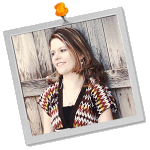 Author:
Heather
Wife
,
Mother
of Two Boys,
Coffee Addict
,
Pinterest obsessed
, an
aspiring writer
balancing every day life of
raising a family
and
blogging
about it. If you like what you just read, consider casting a
one click vote.
Connect: Twitter | Facebook | Instagram | Pinterest | LinkedIn | GooglePlus |Newsletter | Emailed Posts