Every Tuesday we will have this Meme to help people share their "Specific" blog posts on social networks like Friend Feed, Stumbleupon, Digg etc. You can share a blog post from a year ago, one from yesterday, or one from last week, it doesn't really matter. At this point I am looking for a co-host for this meme, but essentially everyone can be a co-host. Just copy this text and the linky code and put it in a blog post on your blog.

Using the wonderful sexy bookmarks widget at the bottom of this page, please socially share this meme. The rules are very easy for a chance for everyone to get "shared" multiple times.


THIS IS FOR SPECIFIC BLOG POSTS!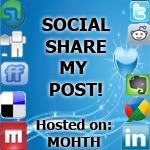 1. Grab the button and put it on your blog.
2. Add your link(s)
3. Share the previous three entries on the linky (This ensures everyone gets shared multiple times) The linky randomizes the entries, so the last person that signs up doesn't necessarily mean they will not get shared.
4. Leave the person a comment on their post telling them where you shared them weather its via twitter, Friendfeed, Stumbleupon etc.
This meme lasts all week. So Come back every Tuesday if you like, or anytime during the week!
Don't keep this linky a secret, share it:
get the InLinkz code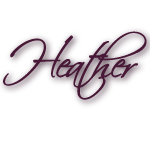 If you like my blog, please vote for me: