Ok, So if you are stopping by for "A Year Ago" (Thursday blog hop), we have decided to take a break every 3rd Thursday of the month. So what will I talk about today? I've always wanted to participate in Theme Song Thursday!

I have so many songs on my ipod right now that I love! First off I'm a P!nk fanatic! I love P!nk and can't wait to see her in concert, hopefully next time she makes it back to Phoenix on a tour. There is something about her music that makes me want to put on cut up jeans, a rocker shirt, a billion bracelets and die part of my hair pink and just rock out. I have this hidden rocker girl side in me...
Not to mention I love her acrabatic stuff! Love it!
Glitter in the Air is one of my favorite songs on my playlist! Watch her performance at the Grammy's this year and tell me you are not impressed!



Since I am an all around music lover, I tend to throw a little country into the mix and one of my latest favorites is this song by Sugarland! Its catchy, it has me slappin my knees when I'm listening to it in the car and singing along. I find its in my head when I'm showering and I'm humming the tune all the time!



Then there's is Joe Purdy's song Washed Away, I first heard this song on ABC's Hit Show LOST, then in Dawn Commercials for cleaning up oil covered birds and I just love it.


Then we have "I shall Not Walk Alone". I also first heard this song on LOST and let me tell ya Lost picks the most emotional songs. The Blind Boys of Alabama are in fact blind and I love this song. Tell me you are not emotionally moved by it!



And last but not least, I leave you with a fun one going back to P!nk! "FunHouse" is one I like to listen to while working out, or doing chores because it just gets me moving and once again takes me back to that hidden rocker inside of me that is defiant to the world and has that I don't care what you think of me mentality. There is no particular reason I like this song except for its musical make up, so its not really a theme song...its just a fun, get up off your booty tune!


I could listen to P!nk all damn day and not get bored. So all her albums frequent my playlist all the time.

So tell me about your music fetishes? Are they anything like mine?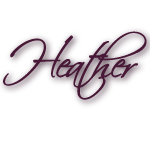 *Please vote for me. Just 1 click!*