...and rest assured, because its all down hill from here. In a good way! ;)
This is another midweek blog/twitter/facebook hop! (Would appreciate only these 3 things linked up) And its so incredibly simple! Only 2 rules!
1. retweet/facebook this hop. You can do this with my tweet button in the top left corner of this post or on the bar at the bottom of this page. Or Copy This text:
RT @mommyonlyhs2hds Mommy Only Has Two Hands!: Its Hump Day (Whatever Hop) http://bit.ly/b4NwKa
2. Follow who ever follows you! Of course you might have to initiate a follow by following people on the linky, but still its really easy and simple!
That is it!!
If you would like me to follow you, leave a comment so I know where to go!
It would be nice if you displayed the button in your post or blog sidebar, but once again you don't have to. You don't even have to follow me, but it would be appreciated. I just ask you only link up Family Friendly Blogs, Twitter or Facebook accounts only. I will make sure its family friendly!! Link up and have fun, after all the week is half way over....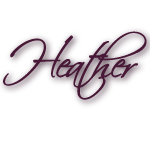 *Please vote for me. Just 1 click!*