Thank you to all those that participated! Contest now closed!
Winners:
Lauren for Comment #3
Nathania for Comment #28
Thank you to all that participated!
So I've been working on a brand new cloth diaper design, this one with snaps. While I've had a love for velcro for a long time and I'm in love with my son's g diapers and really think they are the best thing next to sliced bread, I wish I would have gotten into cloth diaper making like six months ago, especially since my son is potty training age.
It still doesn't stop me since he's so small and still in size 3 or medium diapers.
So with my son and especially older babies moms tend to like snap diapers instead of velcro. My little man can pull the velcro and get out of his diapers that velcro in the front. But thankfully he can't in G diapers since they fasten in the back.
I made one snap diaper and sent it off to a tester of whom I haven't heard from since. So either she loved or, hated it. Me I was just partial to it but wanted to choose a better design. So I experimented.
So in the pattern I decided to widen the sides a little and add snaps. My first attempt at doing this was amazing! I couldn't believe it! First attempts for me never work. But I was so happy with the look and how it fit on my son, I knew I was on to something.
So I made a little football themed diaper and while I would say this diaper is a little too small for my son, it is perfect for a baby 10-18 pounds.
I made 2 diapers! 1 for a boy and 1 for a girl. These diapers are tried on at the largest setting, the smallest setting fits 10 pounds.
A little about these diapers: they are made with fleece on the inside and cotton on the outside with an inside PUL (waterproof) layer to help hold in moisture) The diapers each come with 3 layer fleece insert.

Since I use G diapers, I was able to perfectly fit in a G cloth inside this diaper. I also put a bumgenious insert in it and it fit great! A small bumgenious insert would be best instead of med/large, but both diapers come with inserts, however its good to know you can use other inserts in this diaper.
These diapers have elastic leg holes and backs, and they snap at 3 different sizes.
So what do I need out of product testers?
1. I need 1 boy and 1 girl between 10-18 pounds to model this diaper with pictures. (You do not have to show your child's face.)
2. Contest open to U.S. Only
3. The tester has 1 week upon receipt to write a review of the diaper on their blog ( You have to own a blog) and write a review for me on the
diaper pin
.
4. The tester will also get a sheet to fill out with questions about the functionality of the diaper. For example are the leg holes too loose, too tight, just right, is the rise high or low enough, is the fit trim or bulky. BE HONEST, you are testing this diaper to help me sell more of them, so if there is something you don't like about it tell me.
Here's the contest:
(With each entry, leave your email address so I can contact you!)
Tell me if you have a boy or a girl and how many pounds they are (1 entry)
Go to my
shop
and tell me one other item you like at my shop and comment back here (1 entry)
Subscribe to My
Lynhea Design's Newsletter
(1 entry)
Vote for me on the
Picket Fence
Below (One entry per day)
Vote for me on
Top Mom Blogs
(One entry per day)
Tweet my contest:
RT @mommyonlyhs2hds Mommy Only Has Two Hands!: Diaper Tester Contest! http://bit.ly/bOK11a
(twice per day) (spread it out, morning, evening, provide link to tweet, or it doesn't count)
Fan my Etsy Shop
Facebook Page
(1 entry) (please leave me a comment and tell me why you are stopping by)
Grab my Lynhea Designs Button and tell me where I can find it (3 entries) (leave a comment for each entry)
Blog, write a blurb or link to my Tester Contest and comment back with where I can find it (3 entries) (leave a comment for each entry)
Contest Ends November 26th at 11:59am.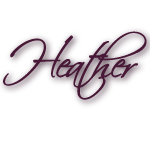 *Please vote for me. Just 1 click!*