(UPDATED Feb 25th)
Hey everyone on the blogger interface, blogger is having a global issue today with the "save template" function not working, this actually started on the 23rd, but is now effecting more bloggers. Blogger is aware of the problem and working a fix. Here is the issue with the save template function:
When you log in to blogger to edit your layout or template these buttons are not working that are highlighted and you can't even expand the template to see the rest of your coding. Basically they are dead buttons. The links to these buttons say javascriptvoid(0) , meaning they link to no where.
So before you do anything to your blog please just log in and back up your template right now. All you need to do is log in to blogger, go to "Design" then go to Edit HTML, then hit "Download Full template". This will prevent your template from being lost completely.
Now for me as of Today: The Save Template button is working, but the expand template check box is not working, it links me to a 404 page. I just wanted to let you all know its not you or your computers, its blogger.
Here is the forum discussion on it today:
http://www.google.com/support/forum/p/blogger/thread?tid=331402eb33ca277c&hl=en&fid=331402eb33ca277c00049d0cb9127627
This is an update from the blogger Known Issues Blog. They have finally addressed the issue. No ETA on a fix yet.
http://knownissues.blogspot.com/2011/02/some-users-have-reported-issues-with.html
It says:
Some users have reported issues with our expanding widgets in HTML Editor and previewing in Template Designer. We are investigating and will report back once we have more information.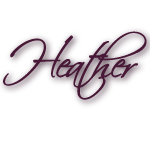 If you like my blog, please vote for me: