While I'm still battling morning sickness, I am really happy I got one day, Mother's Day to enjoy myself. It seemed that God was having some mercy on me. While I woke up and promptly puked, that was the only time all day. My wonderful husband treated me to things I really needed. A new pair of stretchy pants to accommodate a growing belly. Some cute flip flops so I don't have throw on tennies any more to check the mail or take the trash out. He got me a new wireless mouse for my laptop (Since the tot broke the on board mouse). Then I was able to enjoy some me time will Hubby fed, put J down for a nap and cleaned the house. Specifically the kitchen. If there is anything more nauseated to a pregnant girl, its the kitchen sink with dishes in it! The smells that radiate from the garbage disposal......ew!!!! Its making me gag just thinking about it.
Then that afternoon we enjoyed dinner out with my Brother and Sister in Law and my Mother in Law at Outback and we enjoyed a nice evening at home and I had little nausea the whole day. It was a good day. A day I needed to feel refreshed.

So today I wake up, instant nausea and vomiting. So it was really like yesterday was a break. I had my nine week appointment, got my blood drawn and finally I'm home to relax for the rest of the day.

How was your mother's day? What was the best part?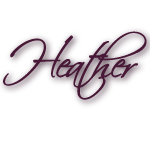 If you like my blog, please vote for me: