So I recently got the privileged to try out some really cute sleepwear from Crazyforbargains.com. My toddler son got this cute Batman hooded pajama set with matching slippers! They are soo freaken cute! You can't find cute pajamas like this at Wal-Mart or Target which are the two main places I shop.



You can even feel like a kid again because they have footed pajamas for kids and grown ups! They have bathrobes, novelty pajamas and really anything for the whole family. I really kind of have always wanted footed pajamas as an adult. They also have funny boxer shorts for men for under 10 bucks. And if you are on a budget, you have to check out their
On Sale
section.
While I didn't get the adult onsie because I was unsure how an adult onsie would fit over my preggo belly, I did get something fitting enough to make me feel like a cow! LOL!
This funny long t-shirt style top is perfect for a pregnant belly and one that will be lactating soon, don't you think?
Yeah, I thought so too!
*Fill out the easy peasy Rafflecopter giveaway form below. Make sure you follow the two mandatory entries first. This offer is open to the U.S. only to anyone with a valid email address. Must have a valid email address to be contacted if you are a winner.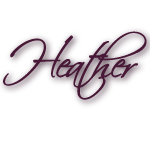 If you like my blog, please vote for me: