Heather from Notes From The Nelsens was our Feature Friday winner from last week. On to Heather, a newly wed using her blog to write about her home renovations. Everyone meet Heather from
Notes From The Nelsens
:
"Our blog is the story of us: two semi-newly weds who met when we were 16 and never looked back. I (Heather) am a third grade teacher, and my husband, Matt, works in commercial real-estate. We closed on our first house in September of 2010, and did 5 months of renovations before moving in. I started blogging in hopes of tracking the memories and excitement of the whole process, and to share the experience with our family and friends.
In our blog, you'll find before-and-after pictures of our whole-house renovation, a few of our recent projects and adventures, our favorite finds, books we've read, and recipes we've tried. It's a little bit of everything! We try to enjoy life to the fullest and capture as much as possible in the space that is our blog. We hope you enjoy reading!"
Please stop by
Heather's Blog
and leave her a comment letting her know I sent you her way!
Heather gets this button to put on her blog: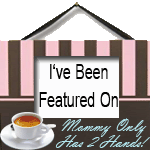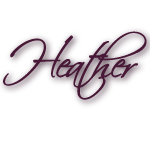 If you like my blog, please vote for me: