Over the weekend after we got back from San Diego, Pillsbury Sent me 2 free coupons to try out their new Sweet Moments Bite-Size Brownies. I being pregnant, love to have my chocolate fix and knowing Pillsbury, I knew they wouldn't disappoint! I brought two packages home. One called the Cocae Fudge Escape, and the other was the Cocoa Caramel Obsession. I haven't opened the second package yet, but after the first bite of the Fudge Escape, I must must have more! I reluctantly gave my husband a piece to try, and not thinking he'd like it so much, he asked for more!! MORE OF MY COCAO FUDGE ESCAPE SWEET MOMENTS DESSERT! Now I'm thinking I should have hid them, I really don't want to share these!

What exactly are Sweet Moments Pillsbury Desserts? They are ready-to-eat, bite size brownies that are layered with delicious fillings, covered in a cocoa-kissed shell and topped off with a cocoa drizzle.
•Sweet Moments are now available in two delicious new flavors, each with a combination of rich, luxurious brownie and velvety cheesecake: Caramel Brownie Cheesecake and Raspberry Brownie Cheesecake. You can also find these and additional flavors like Cocoa Fudge Escape and Cocoa Caramel Obsession in your local grocer´s refrigerator aisle
Not only did Pillsbury send me the two vouchers for my delicious Sweet Moments Bite-size brownies, they sent me a beautiful throw blanket that matches my couch perfectly, a journal for writing in and an amazing coffee mug! I collect coffee mugs like some women collect shoes. That's what you get when you are a coffee obsessed person, but the great thing about this, I get to snuggle up under my throw, with a new coffee mug and hidden under my blanket I will keep a bag of my favorite Pillsbury Brownies so the Hubs doesn't see it. Then when he's not looking I can sneak a bite in! ;)
And you know what Pillsbury wanted me to share this sweet moment with you. They are giving one of my readers this prize pack! Two packages of your choice flavor of Sweet Moments Bite-Size Brownies, a beautiful throw, a journal and a stylish coffee mug to enjoy your favorite coffee with your bite sized brownies! How does that sound?
Using the rafflecopter entry form below make sure you do the first three mandatory entries, then do any extra entries you'd like after that. Contest ends 9/15/11. Have a Sweet Day!
Disclosure: Pillsbury® Sweet Moments®, information, and giveaway have been provided by General Mills through MyBlogSpark."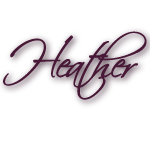 If you like my blog, please vote for me: