Pin It
Yes I have teamed up with several other bloggers to give you the mother of all prizes! An Ipad2 or $550 cash, whichever you prefer. Personally I love my ipad, and would go that route, but the choice is yours!
Here are the prize details:
iPad2 Option
• 16 GB Wi-Fi iPad2 in winner's color choice (black or white)
• polyurethane Smart Cover in winner's color choice (gray, blue, green, orange, or pink)
• optional two lines of engraving on back of iPad2 (up to 28 letters/characters per line)
Cash Option
• entrant MUST have a PayPal account
• $550 cash will be paid to winner as a gift via PayPal
The more entries in the rafflecopter form below, the better chance you have of winning. If you go ahead and follow me on GFC (sidebar) and subscribe to me via
feedburner
, you will complete the requirements for MOHTH! Then just put your information in below that you did this.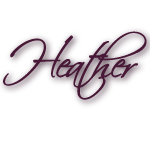 If you like my blog, please vote for me: