I had the chance to try out the Snack and Play Travel Tray just a little too late. We went to San Diego back in August and I soo wish I had this tray back then so I could have set my little guy up with crayons or he could eat while we were on the road without making a big mess.
The snack and play travel tray is the perfect companion for your older toddler up to preschool age or any child still in a car seat or booster seat. This tray even works over strollers! You can keep your little one's snacks, drinks, wet wipes and toys in the side compartments on each side of the travel tray and keep them entertained in the car a lot longer. So far the snack and play travel tray has kept my toddler busy and I haven't heard whining from the back seat for about a week now. He loves to color, so I make sure he has a little coloring book and you can see his drink and snack cup are easily reachable! Now with a two year old its hard to get them to put their drink back in the holder, but that is just because they are two. An older child or preschooler would have a blast with this thing being able to have all the things they need right at their fingertips.
This morning during my errand running I hit the drive thru at McDonalds and got the little tike a hashbrown, which he ate on his tray and he colored at the same time. The tray also helps keep any crumbs on the tray that can easily be wiped off after use and keeps the crumbs from falling into the carseat or floor.
Its a universal fit for almost any child seat, car seat, booster or stroller. It has an adjustable strap that latches on each side so you can fit it to the car seat and it easily unlatches when you want to get your child out of their seat. Its definitely the perfect road mate for a toddler/preschooler and I'm excited that I get to give one away!
Please make sure you have javascript enabled to view the rafflecopter form below: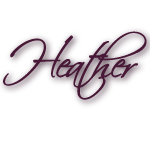 If you like my blog, please vote for me: