Its the second edition on my blog to take a picture every day from the week to collaborate a week full of pictures that has described the day or a moment in some fashion.

So if you have a week's worth of pictures to share on your blog, I'd love for you to link up your picture posts below. They don't have to relate exactly to this meme, they could be a wordless wednesday or vacation pictures...etc, whatever it is just make sure its "picture oriented".


So check out the week I had:
J Myster was being his usual funny self all week. The top picture he decided to wear mommy's boots all day! The picture of him in the car seat with the sticker on his head is right after his doc appointment. Poor little guy got a few shots. We made a delicious chicken pot pie over the weekend and it filled me up all week with left overs! We had a few rainy days this week, but over all it was a good week. How about you?
get the InLinkz code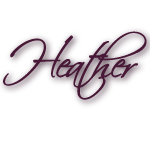 If you like my blog, please vote for me: