With our first son, J Myster, my husband and I tried to conceive him for almost two years before we were successful. I am all too familiar with that longing feeling of having a baby and not being able to get pregnant. Now with our second baby, he was a surprise but initially conception didn't come easy for us, which is why when I meet anyone, or if I know anyone who is trying to conceive with difficulty, I do my best to help and be supportive because I know its such a delicate issue and it can be heartbreaking.
Conceive Easy is a TTC kit (Trying To Conceive) designed to help women who might be having some fertility issues conceive easier. "ConceiveEasy is a natural aid that boosts the body's fertility level by stimulating
ovulation
and effectively overcoming the seven most common causes of infertility", according to their press release, released in July of this year. "The formula has been clinically tested and those using ConceiveEasy showed an increased pregnancy rate of 33 percent. The kit assists women in increasing their fertility rate in just 28 days with no unpleasant side effects or dangerous
fertility drugs
".
Now with my first son, I was eating fertility enhancing foods for the last three months before I got pregnant and the month I actually got pregnant we decided to take a break from it all and go to Vegas and sure enough when I let myself relax from the stresses of trying to conceive and just being healthy, we got pregnant. The body is a delicate balance of hormones and if something is off just enough, it can make conception difficult. Balancing your diet and helping your body tap into that fertility force field may be all you need to overcome unexplained
infertility
and this fertility blend formula can help you jump start your system and balance what might be a little off.
So I am happy to team up with ConceiveEasy and host this amazing giveaway that I hope and pray will bring someone the blessing of a new baby!
Along with this fertility blend formula:
The winner of the giveaway will receive Conceive Easy's Months 1&2 Starter Pack and can also choose to customize their new TTC Kit with one of the following exclusive bonus gifts:
Bonus gift #1:
20 Early Result Pregnancy Tests
Bonus gift #2:
20 One-Step Ovulation Tests
Bonus gift #3:
10 Pregnancy & 10 Ovulation Tests
If you have any questions regarding this product,
the firm can be reached toll-free by phone at 1-888-363-9222, or via email with the convenient form on the website. For more information, visit the website at http://www.ttckit.com.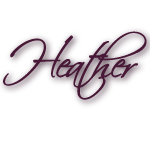 If you like my blog, please vote for me: