I think even as an adult when you come across that perfect dress you have to find that Cinderella moment in it, and every girl knows when they've found that perfect dress! Now me, being a stay at home mom, I don't often where dresses, but every year the hospital where my husband works has the Turquoise ball and being in an amazing dress is just the highlight of the event. Last year I had so much fun with my husband all dressed up and getting our pictures taken like were were at prom. So if you will be hitting a holiday party this year, a nice classy cocktail dress is a must have. If I had this website promgirl.net back when I was shopping for prom dresses, this is the dress I would have picked.


There is something about its black lace against this pink baby doll, tulle flared out skirt that I love! I love that it screams unconventional. Not every prom dress has to be so long you trip over it. This dress says, Hey I'm fun, I'm sassy and I make my own rules. Not to mention cocktail style dresses are becoming the hit at formal events like prom.
But if you like the longer flowing gowns, that doesn't mean you are stuck with the boring lines and sequences. You can still have your own sense of style without looking like everyone else on the dance floor. This is a corset style black strapless
prom dress
that will wow your friends and make you look like the queen of prom.
This prom season these are some of the style that are going to be making a hit in 2012:
Prom Dresses 2012
.
All you need is the perfect shoe!
So speaking of the perfect shoe, what shoe goes with almost any dress? a silver or gold Julia shoe!
Just like jewelry, you can't go wrong with a gold or silver shoe. This 4 inch heel is sure to match your dress. Promgirl.net is giving one of my readers this amazing shoe! So if you don't already have that perfect dress for winter formal, or for prom, you have plenty of time to pick that perfect dress, and in the mean time enter to win this dazzling shoe to go with that dress!
a Rafflecopter giveaway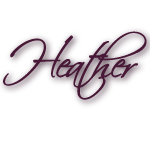 If you like my blog, please vote for me: