With my first pregnancy I was given the book "
What to Expect When You are Expecting
". I can't remember who gave it to me, but I do remember reading thru every chapter and being really excited over reading about my baby's development and what to expect that week of pregnancy. It sat on my nightstand, and then later on when we got the nursery together it sat on the stand by the rocking chair so I could have some reading time. I'd go into the nursery, sit in the rocking chair and dream about what it would be like to hold that baby for the first time and parooze thru that book. I enjoyed the week by week tracking to see just what was going on with baby and what to expect from my body and ever expanding belly. It was really a special time.
Then someone gave me the "What to Expect the First Year" book, which I used like a bible to address everything from colic, to just gas, to sleeping patterns, schedules, to bathing and establishing good eating habits, or addressing nursing issues....the book really does help address anything a mother would have questions on and tells you what to expect from month to month the first year of your baby's life. It has really been a great resource for me, especially since I don't have too many people to phone up and ask. For example my grandmother's explanation to a fussy colicky baby was to add a teaspoon of whiskey to baby's bottle. Yeah......hmmmm not really good advise there. ;)
So anyway, I have teamed up with What to Expect who is offering one of my readers a book. I promise you will love these books as much as I have, and since we just brought baby number 2 home from the hospital just over a week ago, I find myself reading thru the "What to Expect The First Year" again. Its amazing how much you forget when you have to do it all over again. So one of my readers will get to choose the book they would like from the
What To Expect Book Series
, From What to Expect "BEFORE" you are expecting to "What to Expect: The Toddler Years"
So below in the rafflecopter entry form. Have Fun Entering and two lucky winners will receive one of the following books:
What to Expect Before You are Expecting
Eating Well When You Are Expecting
What To Expect When You are Expecting
(4th Edition)
What To Expect The First Year
(2nd Edition)
What To Expect The Second Year
Must Have Javascript Enabled to enter the giveaway form below: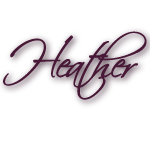 If you like my blog, please vote for me: