So our potty training, (while starting out slow) has improved drastically since I now have the energy to keeping up with a wild crazy rambunctious two year old. See J Myster had just turned 2 in March when we found out we were pregnant with Baby B. It was the plan to delve right into potty training but as I've talked about so much on my blog hyperemesis left me doing just the basics for the kids and I had no energy to plop the child on the potty every 15 minutes all day long. So his potty training was delayed. We'd take two steps forward and three giant leaps back in that department. So it was the plan to get him back on track with potty training after the baby came and we have been very successful with it so far.

My best advice for potty training difficult kids, especially boys is to just ditch the diapers. Put then in training pants or underwear and deal with the messes when they come. Sounds like a hassle yes...and I won't lie it can be. But we successfully trained our 2 year old with an accident here or there every few days in about 3 days all from just ditching the diaper during the day and only having him in one at night.

So despite being trained, He has still had his share of accidents most of the time close to nap time when he is cranky or just missing the potty after an outing. You can read about my latest poop fiasco here.


So why am I talking about poop for a Purex Triple Action review? Simple. This tough detergent got out the poopy mess in several jammy bottoms, pants and underwear that I was sure would leave some stains. There was absolutely no trace that an accident had happened in his clothes.
Now Purex sent me their new Triple Action Formula for review and it couldn't have come at a better time because we were out of detergent. Purext Triple Action leverages the best parts of their current formula, combined with new additions, to deliver great cleaning plus improved brightening power.
I love Purex products and use the
Purex Crystals
with my cloth diapers as they leave no filmy residue on the diapers and you aren't supposed to use traditional fabric softeners on cloth diapers because they repeal liquids instead of absorb liquids, so these crystals are perfect in helping make your diapers smell fresh.
Anyway, back to the detergent. When I go shopping I will buy what is the cheapest on the shelf. Purex hands down has always been the cheapest but their bottles contain more washable loads than other brands the same price. So its really easy to back Purex because they are mindful of their consumer's pocketbooks and you get more bang for your buck!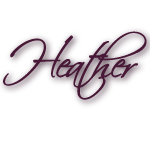 If you like my blog, please vote for me: