This Week In Pictures...

(with linky)
It was a good week and J Myster has been showing his brother a lot of love this week. He even fed his brother from a bottle for the first time after a doctor's appointment I had. Braidy has only ever drank from a bottle like three times, so he still doesn't like it much, but J did a good job holding the bottle for him and he felt proud of himself.
Have you taken a bunch of pictures this week? Or would like to dump your phone photos? Create a post and link it up here. You can snag the linky code and put it in your own post too.
get the InLinkz code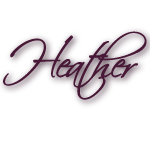 If you like my blog, please vote for me: