I have several baby carriers. I have had 2 Bjorn carriers, a Moby wrap and recently I just had the opportunity to try out the Belle Baby Carrier and all these carriers are great in their own unique way.

The great thing I love about the Belle Baby Carrier is that it folds up so small to fit inside my diaper bag for when I need to use it. And trust me I need to use it. I often have to go grocery shopping with both my toddler and baby in tow and there is no way you can put both a baby and a toddler in a shopping cart, you have no room for any groceries if you do! So I will carry baby B in my carrier and J Myster sits in the front of the cart and we happily do our shopping and Baby B is comfortable hanging out with me. With the Baby Belle Carrier your baby can hang out facing outward or inward. This carrier is made for babies 8 to 30lbs.

And if you are into organic, this carrier is 100% organic, made of cotton and hemp materials. And don't worry about out sourcing with the Belle Carrier, these carriers are made in Colorado! ;) That makes me happy!


This carrier also has a detachable head support which is great if your little one falls asleep in the carrier. The head support can safely keep your baby's head upright, or when they are older you can easily remove the head support from the carrier and they can ride forward facing like you see in the picture below with baby B.




This is my cute little baby B hanging out in the Belle Carrier. We love using this carrier for when he just wants to look at everything.
Another thing I like about this carrier is how adjustable it is. I have a very small frame, and the waist adjustment can go as small as you need it to go or up to 49 inches long and the cross over straps in the back make wearing baby comfortable.
So how can you get a Belle Baby Carrier, you can visit
http://www.bellebabycarriers.com/
and choose between nine different designs. I loved the
organic moss
. That is the green carrier you see here in the picture above, but you can choose between
organic black
,
organic sand
,
organic jubilee
,
classic cappuccino
,
classic black
,
classic hoot
,
classic leopard
, or
classic orange blossom
.
You can also buy the Belle Baby Carrier at some
top online retailers
like
Amazon
,
Diapers.com
BabiesRus
and
ecomom.com
.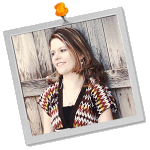 Author:
Heather
Wife
,
Mother
of Two Boys,
Coffee Addict
,
Pinterest obsessed
, an
aspiring writer
balancing every day life of
raising a family
and
blogging
about it. If you like what you just read, consider casting a
one click vote.
Connect: Twitter | Facebook | Instagram | Pinterest | LinkedIn | GooglePlus |Newsletter | Emailed Posts