Wednesday was an amazing day for us, my husband got some amazing news at work and I just happened to take pictures of my little ones that day. So I thought I'd scrapbook it. I'm absolutely loving "scrap-pad" on my ipad. The options are endless for making cute digital scrapbook pages. As you can see, I've been having fun with that!


Then Thursday I took J to story time at the library where he met up with one of his buddies from when he was a baby. These two have been buds since big J was 12 weeks old. They were playing in the library's play area right after story time and big J was showing little J the love he has for the play kitchen.
Then grab the linky code and put it in your own blog post.
get the InLinkz code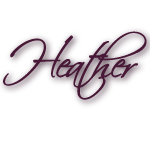 If you like my blog, please vote for me: