Uprinting is a leading printing company on the web that many major businesses and corporations use for their business practices. They design some of the most innovative booklets, banners, flyers, stickers, wall graphics, postcards, posters, magnets and even yard signs out there. So no doubt their business cards are top of the line! And Uprinting is committed to Eco-friendly practices, providing their customers with options to use recycled paper stock. They also only use vegetable-based and soy-based inks.

The prize Uprinting is teaming up with me to give away are 250 professional business cards!

The Prize Details:

250pcs Die-cut Business Cards for one winner.
2x3.5" Rounded Corners, 2x2" Rounded Corners, 1.75x3.5"
Rounded Corners, 2x3.5" Leaf, 2x3.5 Rounded one corner, 2x3.5" Half Circle Side, 2x3.5" Oval, 2.5" Circle.
14pt Cardstock Gloss / Matte / High Gloss (UV), or 13pt Cardstock Uncoated
6 Business Days Turnaround time
Free US shipping only
Before entering the rafflecopter form please like and plus one this below:
a Rafflecopter giveaway
Disclaimer:
You should assume that the owner of this blog will receive free print products in exchange for the post. Any and all reviews posted are based solely on my own experience and may be atypical. Please practice due diligence in making any related purchase decisions.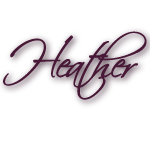 If you like my blog, please vote for me: