Tuesday, February 21, 2012
Tuesday, February 21, 2012
Heather Jones
7 comments
I love comparing Baby B's Faces with Baby J's.
get the InLinkz code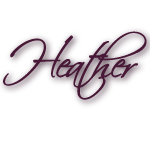 If you like my blog, please vote for me:
A Bi-Weekly Edition:
Another Edition of My Life Via Instagram from Heather Jones on Vimeo.
My instagram to vimeo biweekly video collage of life in our neck of the woods!