Weather you are just dating, or have been married for 10 plus years its always fun to spice things up a bit. I'm not talking about in the bedroom, that's your own business, but I'm talking about gift giving. I'm talking about doing something other than the traditional flowers and candy, or a movie and a date. You can find a
unique gift for him
, that he can tell all his buddies about. Make him feel special! I'm talking about the romantic stuff you see in the movies. For example, look at taking your partner in crime on an amazing sky diving adventure! Make it a surprise! I can totally help you with that because the nice people over at
XperienceDays
Just told me I can give one of my amazing readers a $50 gift certificate toward one amazing adventure! Just take a look at their website. Choose from Sailing, to sky diving, to food or helicopter tours! You can pick your city and see what they have to offer! The list of things to do is endless, hot air ballooning, wine tasting and in San Francisco they have indoor skydiving for those that might be afraid to jump out of a plane! And who says it has to be a special occasion to have a special occasion. Make a day of it!
So before you enter, please as always read the terms and conditions and I'm excited to hear what you would use your gift certificate toward! Tell me in the comment section below!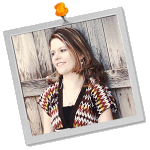 Author:
Heather
Wife
,
Mother
of Two Boys,
Coffee Addict
,
Pinterest obsessed
, an
aspiring writer
balancing every day life of
raising a family
and
blogging
about it. If you like what you just read, consider casting a
one click vote.
Connect: Twitter | Facebook | Instagram | Pinterest | LinkedIn | GooglePlus |Newsletter | Emailed Posts