As many of you know I am a nursing mom and I love products that help make nursing moms live's easier. Back in 1998
Leading Lady
developed the Nursing Camisole. I love Nursing Camis! For nursing moms they are the next best thing to sliced bread when it comes to convenience. They help you stay covered when you are nursing in public by just throwing a shirt on over your nursing cami and you don't have to worry about showing skin that you don't want to show. Having a three month old, I pretty much walk around my house in a nursing cami 24/7. I haven't worn a regular bra in over 3 months. What's the point when you are nursing ALL THE TIME?! Which is why every nursing moms needs a top like this.
I love this cami because I have a small frame and I was able to adjust the straps on the cami to fit my shoulders pretty snug. I hate it when the straps fall down and I never have this problem with this top. Some tanks or even bras only adjust to a certain point, and this one can adjust to as small as you need it to be. Its also long enough to be able to do that layered look with a shirt over the top, but short enough so that it doesn't bunch up. I suppose that depends on your body type but I'm really glad that layered look is still in style. This cami comes in black, heather gray, white and chocolate and is a must have item for new moms.
But here's a quick warning because I know I'm not the only mom who has had to do this. If your baby spits up a lot and you tend to do a lot of laundry, do not wash this tank with a bunch of baby blankets, it can be a lint catcher. These camis are mostly cotton but a small percent spandex and I love that the top is baggy enough that it doesn't show the tummy rolls I haven't been able to get rid of yet, but tight enough to be attractive.
Leading Lady also has a variety of other items catered toward the nursing mom like nursing sleepwear, sports bras and even nursing sexy lacey bras! Who says you can't be sexy and still nurse?!
Want to buy one? Check out
Leading Lady Intimate apparel here
.
A little about Leading Lady as a Company:
Leading Lady is a premiere intimate apparel company dedicated to creating comfortably functional, remarkably affordable, stylish and easy-to-wear bras, camis and sleepwear. A family owned and operated business, Leading Lady has been expertly tailoring nursing and full figure bras for top brands and retailers across North America for more than 70 years. For the first time, Leading Lady's comprehensive line of nursing and full figure intimates – including sexy stretch lace wire-free and underwire bras, supportive and seamless sport and yoga bras, and cozy sleep and leisure bras – can be purchased directly on LeadingLady.com.
Leading Lady is proud to celebrate "Leading Ladies" everywhere through its products, programs and philanthropic activities. Leading Lady is dedicated to arming new moms with the support – physically, intellectually and emotionally – they need to nurture their babies through breastfeeding and committed to supporting a variety of organizations and issues relevant to women across the country. Follow Leading Lady on Facebook and Twitter.
Also like them on
facebook
or follow on
twitter
so you can be up to date on the latest discounts and promotions!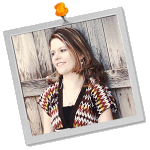 Author:
Heather
Wife
,
Mother
of Two Boys,
Coffee Addict
,
Pinterest obsessed
, an
aspiring writer
balancing every day life of
raising a family
and
blogging
about it. If you like what you just read, consider casting a
one click vote.
Connect: Twitter | Facebook | Instagram | Pinterest | LinkedIn | GooglePlus |Newsletter | Emailed Posts