These days I am always searching for things to organize my life more. Our garage is quite the disaster. Mostly because it has someone else's stuff in it and a hockey table but even without it, it is in need of some organization. So I found these
Garage Cabinets
that would be perfect for clearing up our little mess in the garage. We have paint cans in there, computer parts. J Myster's old toys and believe it or not Hunky Hub's old cassette tape collection, ha ha! Stuff is kinda piled up and I'm all about "decluttering" this summer. On top of that we are looking into buying a home with a nice backyard and with that will come yard work. Our current back yard is just kinda rocky and not very kid friendly. So I'm looking for something with a little grassy area for the kids to play in and of course if the back yard does not have a storage shed we'll need to get one.
You can find a simple 6 x 5 storage shed for $200 plus tax. This would be perfect for all our gardening, barbeque and wood for our fireplace. Of course we'd also like a wood burning fireplace instead of a gas one. Its so much cheaper!
Back to organizing our garage though, you can get
Garage Storage Cabinets
that you can mount on the wall to take up less space in the garage. These
Steel Storage Cabinets
also come in a package deal. You can get a set like this for around $800, its on sale right now so that's not a permanent price. But they have like seven different packages you can choose from.
So if you are in need of organizing your garage go with
Arrow Spacemaker Storage Cabinets
and your man would be happy to have a set like this in his garage!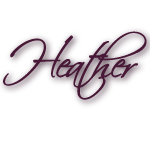 If you like my blog, please vote for me: