LETS GO DOWN MEMORY LANE!
A Year Ago My Sweet Funny J Myster covered himself with stickers. Now This was a year and two weeks apart from this picture he took on Saturday where he did the same thing! I thought it was so cool to see how much he's grown in 1 year!
He went from being a toddler, to a pre-schooler! I think what defines that is the loss of the baby chub. You can still see the baby chub in his face at 2, but its totally gone at 3! :( Oh, my baby isn't a baby anymore! Boo!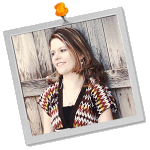 Author:
Heather
Wife
,
Mother
of Two Boys,
Coffee Addict
,
Pinterest obsessed
, an
aspiring writer
balancing every day life of
raising a family
and
blogging
about it. If you like what you just read, consider casting a
one click vote.
Connect: