About a month and a half ago I quit nursing so that I could sleep at night and get my boobs back. To be honest though, I assumed I would be just as sad as I was when I discontinued nursing with my first child. My first son attributed everything with nursing. When he weaned himself on his own, he also stopped being as cuddly or wanting mommy for everything. He gradually became more and more a daddy's boy and even now prefers daddy over mommy. So I assumed the same thing would happen with baby B. But to my surprise he's been easy on his mama.


Because Baby B comfort nursed I got him a pacifier. Not just any pacifier, a $6 dollar pacifier and its been a life saver. I strap that sucker to his clothing so he can find it when he needs it and after a few weeks of "strugglesome" (new word) nights where Scott had to take over using a pacifier, its helped me get some much needed beauty sleep. Ha! More like much needed sleep so mom isn't a grouch. ;)
Anyway, much to my relief, he still wants me to pick him up and cuddle him. I thank him so much for not being that squirmy getaway toddler right now. He enjoys just laying in bed with us giggling and cuddling under a blanket and he'll sit with us and watch a movie most of the way thru and he's really been easy on mommy when I was sure I would feel a little guilt from weaning him.
Since I've weaned, things have been much better in the sleep department, which means things are better in the marriage department and its having a trickle down effect over all with my mood and temperament.
I hated being grouchy mom. I still am grouchy mom from time to time, but thank you baby B for not taking your cuddles away from me. This mommy adores them and knows that there will be a time when that is the last thing you want to do. So I am cherishing every hug!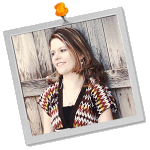 Author:
Heather
Wife
,
Mother
of Two Boys,
Coffee Addict
,
Pinterest obsessed
, an
aspiring writer
balancing every day life of
raising a family
and
blogging
about it. If you like what you just read, consider casting a
one click vote.
Connect: Twitter | Facebook | Instagram | Pinterest | LinkedIn | GooglePlus |Newsletter | Emailed Posts