I received Sibu Facial Cleanser a few weeks ago to test. It came at the best time too because I was out of the cleanser I normally buy. So I've been using it for a few weeks now and I love the texture of the cleanser and how it feels on my skin when I use it with my Pro X brush. It also has the ever so sweet tart pungent smell of something akin to a grapefruit and has micro-particles for a gentle exfoliation and is great for helping remove my nighttime make up. I always feel those little particles help remove the make up better.


Let me tell you a little about the product. The main ingredient for Sibu Facial Cleanser is
Sea Buckthorn
. I'd never heard of it before, but its packed full of Omega 3, 6,7 & 9. Omega 7 is a naturally occurring component of healthy skin, so the fact that this stuff has Omega 7 in it, is pretty great.
It contains 100% natural ingredients.
What is Sea Buckthorn?
Sea-Buckthorn is a shrub that grows in the Himalayan Mountains. The berries of these shrubs are picks by nearby villages and harvested. In Asia Sea Buckthorn has many purposes, some include easing coughing from a cold and has been used as an aid to help in digestion.
The Cleanser:
In addition to the Omegas found in the Sibu Facial Cleanser, its also a natural source of Vitamins A, B, C & E. Both A and E are well known to be great for skin health and cell renewal. The product is also gluten free.
Sibu Beauty also hosts an entire line of skin care products from lotions to facial cream, hydrating serum, to toner and even liquid skin hair and nail supplements.
A lot of what we eat, can reflect on the outside, in our skin, hair and nails, so Sibu Beauty has Omega 7 vegetarian softgels that are supposed to help aid in beautiful skin, hair and nails. For a complete list of Sibu Beauty products that are available. See
Sibubeauty.com
What is my overall rating?
Four Out of Five stars. ****(*)
I give this product four out of five stars because while using the cleanser, I still had a few break outs, but I attribute this to hormonal problems I'm trying to take care of with an oral medication.
How does it compare to other products
?
I rate this product right above Olay's Pro-X Exfoliating Cream Cleanser. Why above? Sibu's Cleanser is all natural. Which gets a higher rating from me.
You may also get special offers if you like or Follow on Twitter and Facebook.
Follow @Sibu_Beauty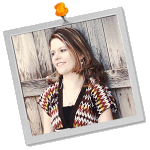 Author:
Heather
Wife
,
Mother
of Two Boys,
Coffee Addict
,
Pinterest obsessed
, an
aspiring writer
balancing every day life of
raising a family
and
blogging
about it. If you like what you just read, consider casting a
one click vote.
Connect: Twitter | Facebook | Instagram | Pinterest | LinkedIn | GooglePlus |Newsletter | Emailed Posts