Just when I thought my son couldn't' get cuter, he does. He's sitting on the floor and I can see on his face that he is very tired. After awhile he goes, "Mommy help me!"
I say, "what do you need help with? "
He says, "my eyes are closing, I can't stop them."
Then he's quiet for a few seconds before they are shut for good.
That was pretty cute, watching him drift off to sleep on the floor so concerned that he couldn't keep his eyes opened.
I loved it!
What cute things have your little ones said lately?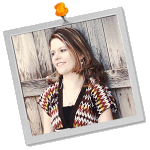 Author:
Heather
Wife
,
Mother
of Two Boys,
Coffee Addict
,
Pinterest obsessed
, an
aspiring writer
balancing every day life of
raising a family
and
blogging
about it. If you like what you just read, consider casting a
one click vote.
Connect: Twitter | Facebook | Instagram | Pinterest | LinkedIn | GooglePlus |Newsletter | Emailed Posts