LETS GO DOWN MEMORY LANE!
One year ago today my little rambunctious 2 year old turned 3!
And today, he's turning four!
I am the mother of a pre-schooler. He's no baby anymore.
He's my bright, very smart, inquisitive, yet very caring little boy. He occasionally gets so wound up we think the only way he'll wind down is by jumping the energy out, and at times both hunky hubs and I look at each other thinking "He's all you!" But he says some of the cutest things. He's got the best imagination and spends days in outer space flying to the moon or fixing spaceships, the next day he's a carpenter fixing all of daddy's mishaps, or an artist drawing everyone he knows pictures of flowers or alien like people.
Happy Birthday J myster we all love you dearly and can't wait to see what this year holds for you!
P.S. No one tell him we got him a Bike! ;)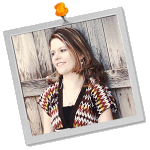 Author:
Heather
Wife
,
Mother
of Two Boys,
Coffee Addict
,
Pinterest obsessed
, an
aspiring writer
balancing every day life of
raising a family
and
blogging
about it. If you like what you just read, consider casting a
one click vote.
Connect: Twitter | Facebook | Instagram | Pinterest | LinkedIn | GooglePlus |Newsletter | Emailed Posts