LETS GO DOWN MEMORY LANE!
Lets See a year ago this week, Three and A Half Month old Baby B got an excersaucer and started learning how to play with his hands and toys!
And this is a picture of Hunky Hubs just hanging out with Baby B after J's third birthday party!
Now he's a vivacious 15 month old trouble maker getting into my kitchen cabinets all the time!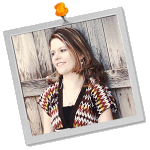 Author:
Heather
Wife
,
Mother
of Two Boys,
Coffee Addict
,
Pinterest obsessed
, an
aspiring writer
balancing every day life of
raising a family
and
blogging
about it. If you like what you just read, consider casting a
one click vote.
Connect: Twitter | Facebook | Instagram | Pinterest | LinkedIn | GooglePlus |Newsletter | Emailed Posts