You might have seen this pic if you saw my recent post of mine about our trip to the Prescott Zoo. This is me and Baby B, who is eating cheese and hotdogs when we stopped for lunch.
J myster and Sophia holding hands, "BFF's"
My little charmer giving a sweet hug. See J myster charms the ladies with his wit and humor, B charms the ladies with his sweet hugs and contagious smile.
Wearing my hat, and one sock!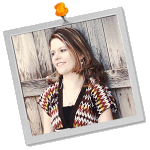 Author:
Heather
Wife
,
Mother
of Two Boys,
Coffee Addict
,
Pinterest obsessed
, an
aspiring writer
balancing every day life of
raising a family
and
blogging
about it. If you like what you just read, consider casting a
one click vote.
Connect: Twitter | Facebook | Instagram | Pinterest | LinkedIn | GooglePlus |Newsletter | Emailed Posts