So I got the chance to try Ora MD's liquid teeth cleaner. Its not a toothpaste, so its definitely a different way to clean your teeth. You put 2 to 5 drops on your tooth brush, and brush like you would with toothpaste. But before I tell you what I think about it, I'll first list what's in the
Ora MD liquid toothpaste
.
Ingredients and Properties:
100% pure peppermint, spearmint and almond oil
Ingredients are specifically formulated to eliminate 22 known bacteria that can lead to multiple oral problems
OraMD's peppermint oil has potent anti-bacterial properties
OraMD's spearmint oil has potent anti-inflammatory properties
Flouride-free
Alcohol-free (alcohol is known to cause dry mouth)
Contains none of the harsh chemicals found in toothpaste
No abrasives like silica, found in nearly all toothpastes
Other great things about this toothpaste is that it is vegan, made in the USA and not tested on animals. On a side note, I really didn't know that regular toothpastes contained harmful chemicals and that silica is abrasive to your teeth. So that is something to consider in buying a toothpaste, whether in liquid form or not.
Now what did I think?
The first time I tried it, I put about 5 drops on my toothbrush and started brushing and it tasted absolutely disgusting! I was soo not sure about even trying it again, but I did for review purposes and it was just as disgusting the second time,
but
.... yes there is a but, it served its purpose of making my teeth feel very clean and giving it a nice minty aftertaste. I would say the part that I don't like about it is just the shear strength of the taste, its not just a minty taste there's some other undertone to the taste that just doesn't sit right with me, but I've been able to get past it a little by not putting as many drops on my toothbrush, and "pre-wetting" my toothbrush before I use it. If you can put the taste factor aside, it has many benefits that regular toothpaste doesn't have, for example being able to eliminate 22 known bacteria and that there are no unknown chemicals in it. It also costs 39% less than other gingivitis fighting mouthwash. But this small bottle lasts about a month. It also is completely safe for braces, veneers, bonds, crowns, fillings and dentures. I also have to say that using the "mouth doctor" the last three days, I feel like my teeth are exceptionally clean, even after eating. I don't feel any residue on my teeth after eating food, so there is something about this stuff that makes it better than your regular toothpaste and I'm sold for this reason alone!
Overall I think that it is something I can get used to just for all the benefits its known to have. I care about my oral hygiene so if I can help eliminate bacteria in my mouth that could lead to gingivitis or other oral mouth diseases, that normal toothpaste might not even fight, then its definitely worth it! Plus the oil in it, from the almond extract is supposed to have anti-inflammatory properties to it. For more information about Ora MD liquid toothpaste otherwise known as the " Mouth Doctor", you can go to
oramd.com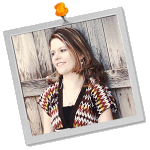 Author:
Heather
Wife
,
Mother
of Two Boys,
Coffee Addict
,
Pinterest obsessed
, an
aspiring writer
balancing every day life of
raising a family
and
blogging
about it. If you like what you just read, consider casting a
one click vote.
Connect: Twitter | Facebook | Instagram | Pinterest | LinkedIn | GooglePlus |Newsletter | Emailed Posts