When it comes to entertaining my four year old, sometimes technology trumps everything else. And face it moms, those hours where we can get somethings done around the house while they are playing with the iPad or iPhone can be nice right? Now I like to limit the use of them and only bring them out, for educational purposes, or when mommy really needs to do the dishes without the "mommy I need this and mommy I need that" stuff. Most of the games I have on the iPad are educational games that teach math and reading. But sometimes my son loves watching Netflix episodes of his favorite cartoons and movies, and occasionally he just wants to play a fun game.

So Big Fish Games said I could try out some of their games for ten bucks and do a giveaway for one reader to for a $15 iTunes gift card to redeem some games. I'm not a big game player, but a few I like to play on the iPad are puzzle or word games. So I first downloaded Big Fish's game finder app on iTunes. Just search for "Big Fish Games" at the app store and you can find their app and other Big Fish games.


I searched for games that said 4+ in the description and J Myster and I chose three fun games to play!
The first one we tried was this puzzle match game called "PatchwrkzHD". JJ likes playing games where he can solve puzzles with puzzle pieces.
This game is like your typical puzzle games they have for kids where you are given tiles on the side of the puzzle to match up. J Myster gets really excited when he solves puzzles. He even loves to do floor puzzles and can do puzzles beyond his age level.
The second game we tried had a simple concept. Its called "Jar of Marbles" and the idea was to match three marbles and when you do, those marbles disappear and the object was to make sure that the bowl didn't fill up. It was much like Tetris, making sure that the blocks don't spill over the top of the bowl.
He liked the game and I think its something that wasn't beyond his age level. Being able to match three things is kind of key to a four year old's educational development.
The third game we played simply for fun! It was called "Fish Run", and the idea was to out run the big fish that was chasing him and collect as many coins as you can before you're eaten. It requires some hand and eye coordination trying to make the fish move and dodging things like bombs and islands in the fishes way.
Overall, my son liked the new games we chose for him to play and I think they will continue to provide entertainment for him. The only thing is, if you'd like ad-free games, you'll need to pay for an ad free version. I always pay for ad free games with the kids because the free versions, with the pop up ads just seem to get in the way of the enjoyment of playing the game.
My overall experience with
Big Fish Games
is that they are graphically interesting and I'm glad to see that they had games available for a four year old. A lot of their games seem to be RPG games. But now that I know about them, I think there might be a few I'd like to try out myself.
So Big Fish is allowing me to give one of my readers a $15 redeem code to get some games!
Giveaway details: You must be 18 years or older with a valid iTunes account to redeem this code. The giveaway is open to U.S and Canada only.
a Rafflecopter giveaway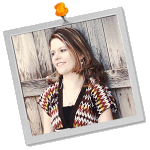 Author:
Heather
Wife
,
Mother
of Two Boys,
Coffee Addict
,
Pinterest obsessed
, an
aspiring writer
balancing every day life of
raising a family
and
blogging
about it. If you like what you just read, consider casting a
one click vote.
Connect: Twitter | Facebook | Instagram | Pinterest | LinkedIn | GooglePlus |Newsletter | Emailed Posts