Hi!

Feature Friday is a little something I like to do to get to know my followers and other moms like me, or not so much like me. You can learn something from everyone. So I usually do a contest for this spot, but this blogger could be my 100th follower on a blogging network. I may find a blogger inspiring and decide to do a feature on them as well, just to mix things up, or I'll choose people who leave supportive comments on Feature Friday posts to feature just for being rad people. I also just really like to show my readers support on their own blogs. I love reading great blogs!

All of My Feature Friday winners get a button they can put on their page saying they were featured on "Feature Friday". Happy Blogging!


Erika from Metro DC Mom "When Beer Geek (my husband) got tired of listening to me, he suggested I start a blog. Two marathons, 7 half marathons, and a ridiculous number of other races later, I'm still writing..."
(Read more)
Josie from God & La Vie En Rose "Rescue Her was born out of the desire in my heart to do SOMETHING to help the helpless in the darkest places; victims of Human Trafficking. As you are reading this, about 12 million people, half of them children, are trapped in modern day slavery all around the world."
(Read more)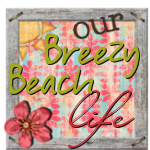 Sarah from Our Breezy Beach Life,
"When you're pregnant you receive a lot of advice…some useful and some not. I was told ALL.THE.TIME that the first year would be full of sleepless nights, but I'm happy to report to those people that I got lucky and my daughter started sleeping through the night at 6 weeks."...
(Read more)
Amber from
NaterTot
,
"A couple of months ago I realized I wanted to connect with other parents about my passions - Nate and my efforts to make his world non-toxic. I'm so glad I went public - I love to get to "meet" other moms and learn from their experiences."
...
.(Read more)
Sofia
From PDX with Love
,
"Be consistent and teach by example. Consistency gives a child a sense of security and experience less anxiety. Teach by example: be the person you want your kids to be. Be polite and caring to others. Treat people with respect. Your kids will definitely grow up with these morals and virtues".
...
(Read more)
Yakina from
The Prissy Mommy Chronicles
,
"I am a proud Attachment Parenting mom (when possible), as I feel it's the best way to foster the type of relationship I want to have with our son".
..
(Read more)
blog comments powered by

Disqus