Since College I've been designing websites for people and I design my own blog, so I thought as a stay at home mom, I'd jump into the Blog Design Business. When I worked at KNAZ, before becoming a director I worked in the graphic design department designing all of the newscast's graphic elements for news shows so I thought I would design blog buttons and banners. Do you need a blog button? Need someone with some expertise to design it and make it look like your website? I can help. This website is an example of my own work and so are the buttons on the sidebar.


Customers get 10% off for displaying my button:
Heather's Blog Button Designs: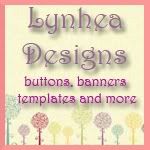 You can fill out the custom order form below:
Testimonial:
Melissa from
GirlieMom
:
"Heather, you are good - captured my mood and theme perfectly!"
Facebook banner for new time line