Search Results for – "
label/Weekly Steals

"
Nothing Found
Try a new keyword.
About Me: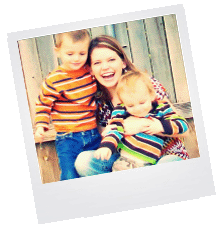 I had a childhood filled with emotional torment, surgeries, foster care and abuse and really didn't know what it meant to be a child. My quest is to be the best mother and wife I can be and to provide my children with lives full of love and nourishment. Things I never had growing up. This is a blog about my life and my journey not only as any regular human being, but as a mother and wife, something I really didn't know I wanted until I had it. To Learn more about me, see my About Me page.
Archives
Follow Me On Twitter:
Need Coupons?
Sponsors:
Life A Year Ago:
Together On Five Minute Friday
Word prompt Together There are people in this world who tend to walk a lonely path. They live alone and don't always see eye to eye with others on the basic of things....
---
My Life Via Instagram
Life Lately:
My Favorite Picture From August was this one! This happened just a few days ago. We decided to have some of our friends from Phoenix stay the...
---
Giveaways:
Pinch Me Dough Giveaway
Ended 10-21
---
Mia Mariu Cosmetics Giveaway
Ends 10-31
---
$150 BuyDigs.com Gift Card
Ends 11-04
Ramblings
Day 6 of 30 Days of Real
Today is another day of 30 days of real and we are on day 6. I would love to have you join me. Here's a confession as part of my "30 days of Real"...
---
Day 7 of 30 Days of Real
Random Linky Giveaway
I will feature a random giveaway from the MOHTH Giveaway Linky Here:
---
8. on the linky list:
$1000 Cash Prize Giveaway
Ends 9-15
A Blast From The Past:
At The End Of 8 Months
Well I have another week to go before I enter my final month of pregnancy. My ninth month…I have about 36 days to go and I'm ready...
---
Stupid Politics!