Search Results for – "
label/gifts

"
Nothing Found
Try a new keyword.
About Me: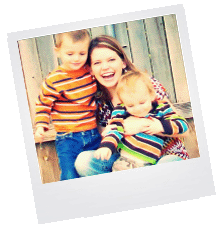 I had a childhood filled with emotional torment, surgeries, foster care and abuse and really didn't know what it meant to be a child. My quest is to be the best mother and wife I can be and to provide my children with lives full of love and nourishment. Things I never had growing up. This is a blog about my life and my journey not only as any regular human being, but as a mother and wife, something I really didn't know I wanted until I had it. To Learn more about me, see my About Me page.
Archives
Follow Me On Twitter:
Need Coupons?
Comments
Sponsors:
Life A Year Ago:
Another Edition Of My Life Via Instagram
Another week of "life" added to my life via instagram! Enjoy my video compilation of photos and videos from the last month! This is me, this is...
---
On Being True Five Minute Friday
Life Lately:
My Favorite Picture From August was this one! This happened just a few days ago. We decided to have some of our friends from Phoenix stay the...
---
Giveaways:
$25 Origami Owl Credit
Ends 10-15
Ramblings
I did it! I Made The Blogger To WordPress Migration!
Well I finally took the plunge and moved my blog over from blogger to WordPress and it was frightening and frustrating at times, but now things...
---
My New Camera!
Random Linky Giveaway
I will feature a random giveaway from the MOHTH Giveaway Linky Here:
---
8. on the linky list:
$1000 Cash Prize Giveaway
Ends 9-15
A Post From The Past:
Facing My Fears In Pregnancy
I have this repeated dream that I am lying strapped down to an operating table, people are moving quickly around me but ignoring my cries of...
---
Kissing And Making It Better