Search Results for – "
label/laptop products

"
Nothing Found
Try a new keyword.
About Me:
I had a childhood filled with emotional torment, surgeries, foster care and abuse and really didn't know what it meant to be a child. My quest is to be the best mother and wife I can be and to provide my children with lives full of love and nourishment. Things I never had growing up. This is a blog about my life and my journey not only as any regular human being, but as a mother and wife, something I really didn't know I wanted until I had it. To Learn more about me, see my About Me page.
Archives
Follow Me On Twitter:
Coupons of The Day!
Need Coupons?
Featured Recipes
So of course Pinterest has me doing things outside the box, and it also makes it easy to try new things. I am slowly but » read more
On New Year's Day I decided to make a hearty soup for my family. Over a foot of snow fell over night and we woke up » read more
Life A Year Ago!
Picture of the Week: Visit on Instagram The above picture is just one of those moments where I had two cuddly little boys and and I just » read more
[GO] A hero doesn't always wear a cape or fight on enemy lines or wear a helmet and make a touch down. A hero isn't always » read more
Community Features:
This Week's Featured Blog Button:
---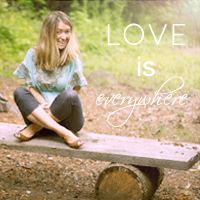 ---
Featured Giveaway:
---
$200 Gift Certificate! Lush Decor
Ends 1-31
Life Lately
The photo below was one of the last Lego projects JJ completed. He's a Lego master and he did this » read more
Parenting over the last month has been a bit rough for me. I've had many a moment where I've lost » read more
Affiliates
Ramblings
I've decided to start a new blog series to get back to why I started blogging to begin with. I love to write and I » read more
I opened the garage door and the blast of cool air bit at my nose and gave me the sensation of needing to sneeze. I » read more
A Blast From The Past
This Week In Pictures... It was a good week and J Myster has been showing his brother a lot of love this week. He even fed » read more
Just an adorable picture of my two boys! JJ wanting me to feed all his friends at breakfast. B in cuddle mode! After we dressed J's "kids" in » read more