Search Results for – "
label/preschoolers

"
Nothing Found
Try a new keyword.
About Me: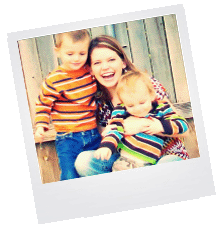 I had a childhood filled with emotional torment, surgeries, foster care and abuse and really didn't know what it meant to be a child. My quest is to be the best mother and wife I can be and to provide my children with lives full of love and nourishment. Things I never had growing up. This is a blog about my life and my journey not only as any regular human being, but as a mother and wife, something I really didn't know I wanted until I had it. To Learn more about me, see my About Me page.
Archives
Follow Me On Twitter:
Need Coupons?
Sponsors:
Life A Year Ago:
My Life Via Instagram
Another week of "life" added to my life via instagram! Enjoy my video compilation of photos and videos from the last month! This is me, this is...
---
Getting Things Back In Order
Family Life:
Focusing On Myself: New Territory
Today I entered new territory. For about an hour and a half today I could focus on just myself. It felt oddly weird though. I kinda felt bad as soon...
---
Giveaways:
Mia Mariu Refreshing Foam Cleanser
Ended 9-5-14 (Winner Announced!)
---
Faucet Face Giveaway
Ends 9-21
Ramblings
I did it! I Made The Blogger To WordPress Migration!
Well I finally took the plunge and moved my blog over from blogger to WordPress and it was frightening and frustrating at times, but now things...
---
My New Camera!
Random Linky Giveaway
I will feature a random giveaway from the MOHTH Giveaway Linky Here:
---
8. on the linky list:
$1000 Cash Prize Giveaway
Ends 9-15
A Post From The Past:
My Half Year Review
6 months ago I was awaiting the arrival of our amazing baby boy! I can't believe half a year has gone by already...
---
The Night I Nearly Cracked My Head Open